The Parkersburg
Bicycle Advisory Board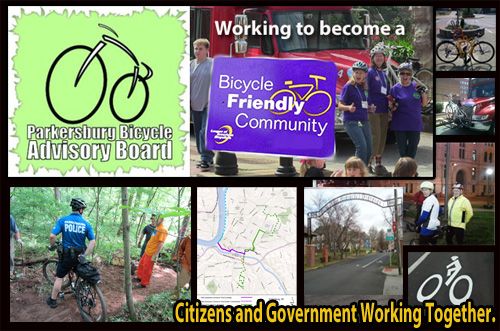 The Parkersburg Bicycle Advisory Board (PBAB) was created in 2010 by City Council.  The board recognizes bicycling as a means of transportation and works to make the community a safe and friendly place to use your bicycle to get around.  The intent of the Parkersburg Bicycle Advisory Board is to advise the City Council, the Mayor and all Departments and Offices of the City on matters related bicycling and the impact City actions may have upon bicycling.
The PBAB's current focus is to accomplish the items necessary to receive a Bike Friendly Community rating from the League of American Bicyclists.
They always need volunteers and there are a lot of ways you can help. If interested, let them know.  Ride on!
Pages
Related Events
Related Posts