WVMBA VP speaks of trails and their value to WV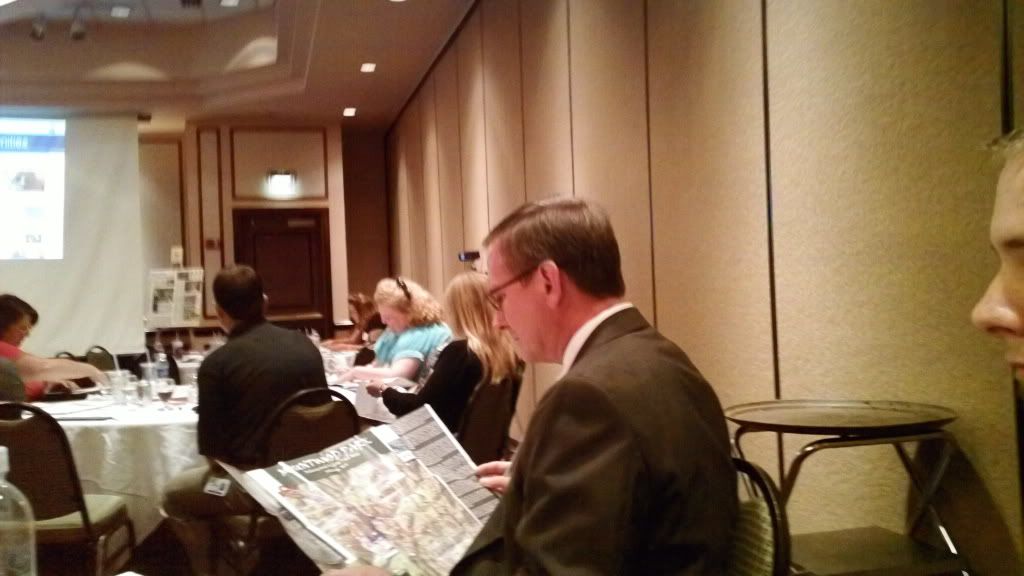 Senator Ron Stollings, Chairman, WV Senate Health & Human Resources Committee, checking out theopam.com's map of Mountowod Park hike/bike trails. He then showed me his video of his bike ride the day before. Heck yea. Riding Representatives!
Today I had the pleasure of speaking to elected officials and many others involved in making our state healthier. Kate Long of the Charleston Gazette invited me to speak about the value of trails to WV's health and economy. I was very grateful for her invitation and the time she gave me during her presentation to share. Kate's series for the Gazette, The Shape We Are In, is bringing folks together in a way that has been much needed. It is great to see her unifying force and even more exciting to be invited to participate. WVMBA, trails, and mountain biking do make a significant contribution to WV. It was great to share that message today. Thanks Kate and the WV Association of Counties.