Into the snowy darkness
As a frigid darkness engulfs the forest 5 figures shimmer through the falling snow with brillant white eyes to lead them on their way.
Unusual footprints they leave behind as they glide through a darkened winter landscape.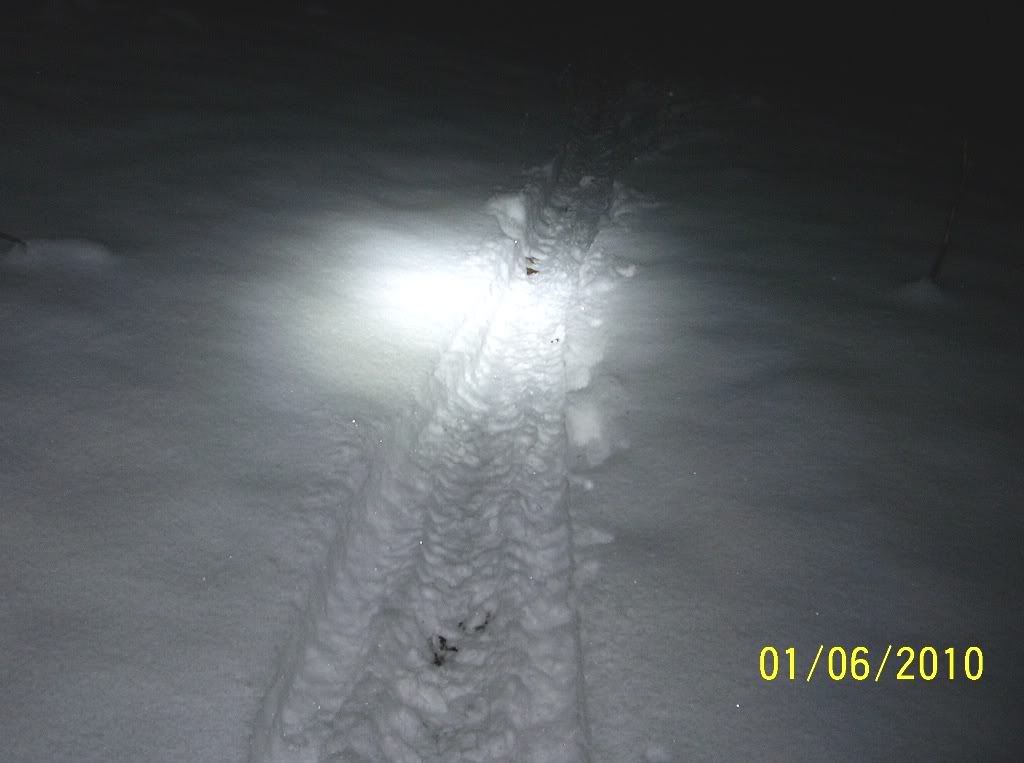 What strange creatures might these be? And why would they choose to be out in such weather?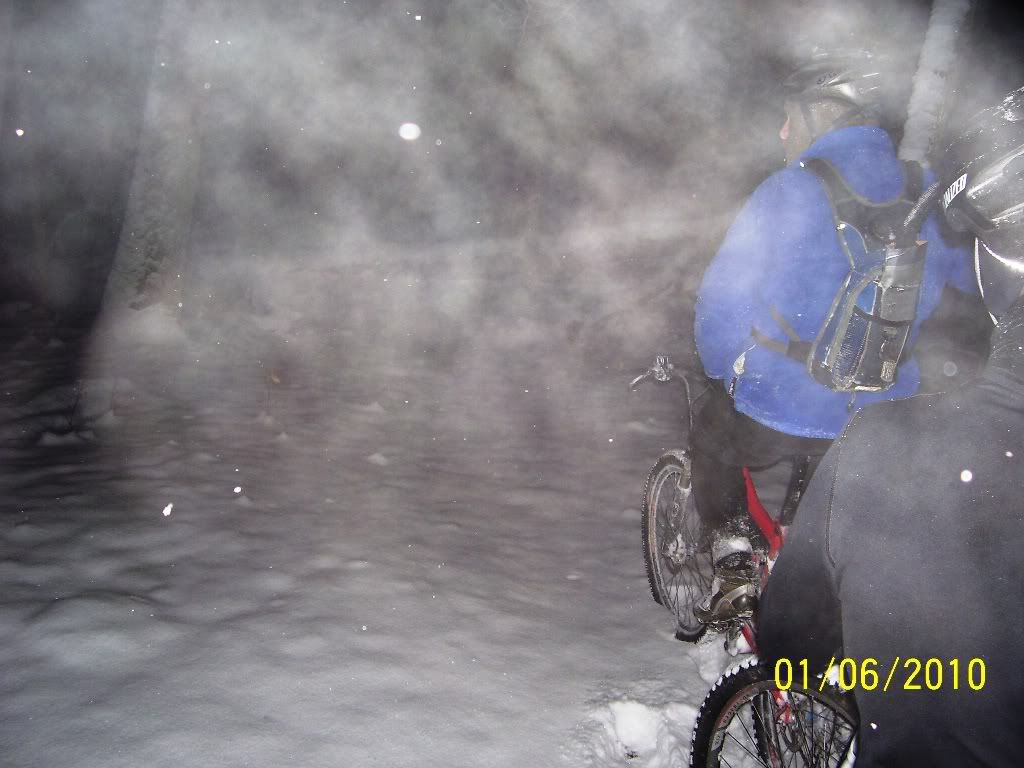 That's easy, these creatures are 5 individuals with a passion to be on their mountain bikes regardless of the weather.
Enjoying the wonders of nature, putting their skills to the test all while subjecting themselves to Mother Natures furry.
With temperaturs in the lower 20's, several inches of snow on the ground and more snow falling, our Wednesday night group ride at Mountwood Park was challenging to say the least. The roots and rocks that we normally wouldn't notice became hidden obsticles that pushed and pulled at your wheels as if determined to force us off the trail. It appeared everyone was having a great time. An as our ride neared it's end I got sideways on the hill in a turn and rode that way for a few moments only to become a sleigh and go crashing through the snow. You know like that ole familiar Christmas tune "Crashing Through The Snow - on a two wheeled Fisher sleigh - over the hill I go - laughing all the way - ha ha ha." I heard quite a few chuckles, even over my own, as I rolled (well slid) into the snowy darkness. What an awesome time to enjoy a ride with good friends. It's all good !
DJ