Can it get much better than this?
Could there be a better way to end August than to enjoy the last Monday of the month Pub Ride on the last day of the month, while riding into the last few minutes of daylight with 21 folks with a burning passion for mountain biking? I don't think so.
At 6 p.m., the start of the ride, the sun was sinking low in the sky while the temperature was unusually cool for a late August evening. The trails were in excellent condition as we headed into the Middle School Trails. Here riders pause at the bottom of Ray Lang Trail to regroup before continuing.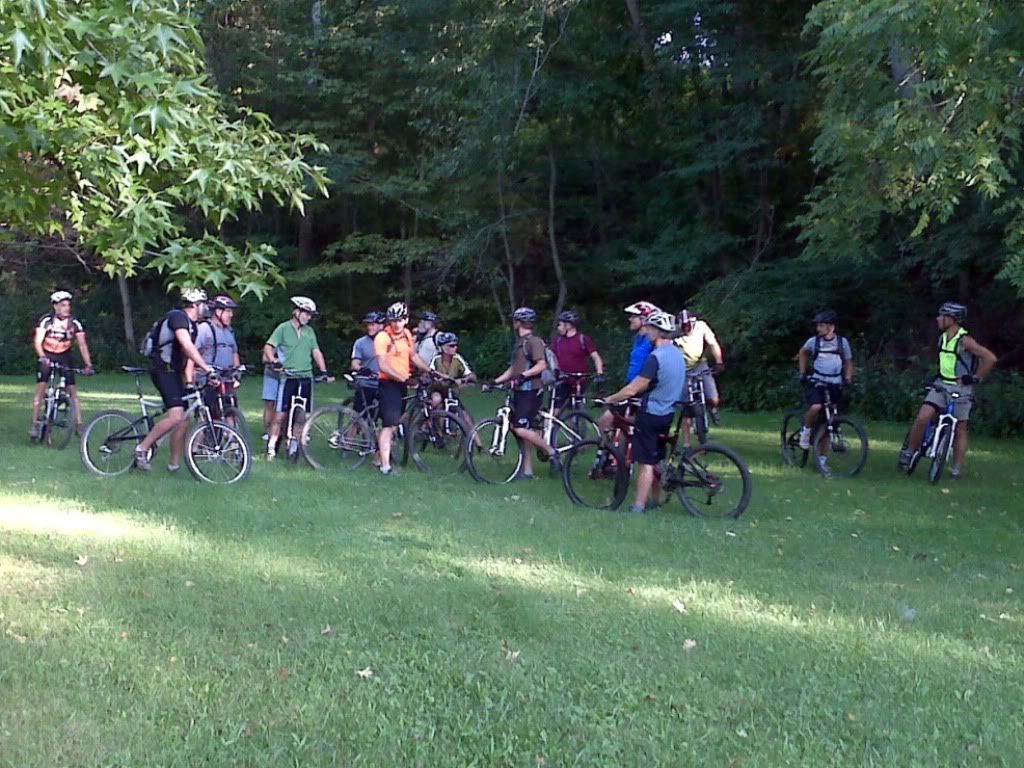 The ride continued to Kris-Mar Woods and then to Marietta High School where we rode every trail, completely, by making different loops and enjoying the trails in both directions. After completing the High School trails we rode back to Kris-Mar Woods where most of the group followed the North Hills Trail and from Subway made our way through the streets of Marietta back to the parking area.
A few braved the pressing darkness to continue a longer route through Kris-Mar Woods and the Middle School Trails before returning to the parking lot and rejoining the group.
After the ride 14 of the 21 riders headed to Marietta Brewing Co. and enjoyed some comradery over some food and refreshments. As one rider stated " It doesn't get any better than this ". You know it !
Life is short..... Enjoy the ride !